NVIDIA's 9800 GX2 - The Week That Was
After riding the 9800 GX2 wave through most of last week, Shane talks about the stream of GX2 content from his angle.
Published Sat, Mar 22 2008 11:00 PM CDT
|
Updated Tue, Nov 3 2020 7:04 PM CST
NVIDIA's 9800 GX2 - The Week That Was
You might think that it sounds exciting to test such a high-end card, but when you've done it as much as I have over the past week then you look forward to seeing the back of the model. Since the 15th of March I've written five pieces on the GX2 for TweakTown, and another piece for a local magazine.
Not only that, but it's now taken over my weekly editorial and I've still got another two reviews to do on the card over the next few days. Last week I spoke about how content is king, and this week just proves how right I am. The GX2 is hot! - Everyone wants to know about it, but to be completely honest, next to no one's going to buy it.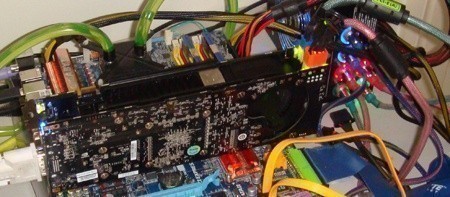 It all started with a review published on the 15th. We used the drivers that we were provided with the card. We did try to hunt down some newer ones, and while we stumbled across some, they simply refused to install. This article created a snowball of reactions from around the web. The first thing I ultimately realized is no one seems to take the time to read what I write.
While on a whole this doesn't bother me, if you find yourself wanting to make negative comments about my work, then at least take the time to read it first. So many negative comments that were made about our first article were already covered by me in that same article. It was clear that none of these people had made the effort to read the article through properly.
Of all the people telling us we're wrong and therefore are banned from various forums because we simply took the time to respond to the accusations, there was one piece that ultimately took the cake and has left me having a good ole' laugh about the whole situation.
When we took a GPU-Z screenshot of the card, we actually removed the Sub Vendor information. The Sub Vendor was labeled as NVIDIA followed by some numbers, but since the company did the right thing by sending it to us anonymously we thought we should at least to the right thing as well.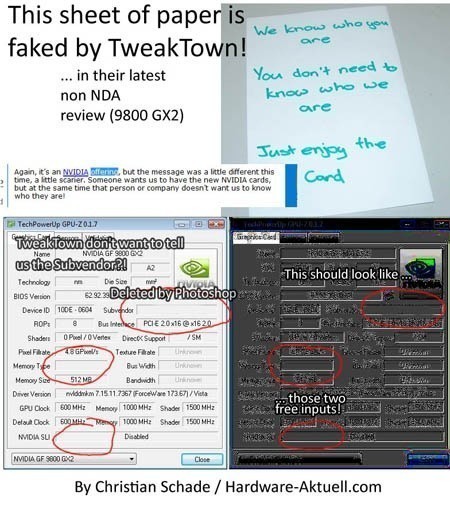 We didn't realize that Sherlock Homes aka Mr Christina Schade from Hardware-Aktuell was going to be on the case though. In the picture above he
busted
us removing the Sub Vendor (Oh No! We're caught...) - What was so hilarious about this is that Mr Schade chose to post this accusation on a bunch of forums, and the general response from that was "Umm, who cares?" - This guy thought he cracked the Da Vinci Code or something with this little piece of information. He actually e-mailed me:
"Sent: Tuesday, 18 March 2008 6:16 AM
Subject: Paper faked in 9800 GX2 review?

Hi Shane,

Photoshop is a great software, isn't it? Faking in reviews is much fun, I know ...
I'm taking about the GeForce 9800 GX2 Non-NDA-Paper.

Look at this image:
"GPU-Z Image posted above"

regards from Germany,
Christian

Beste Gre
Christian Schade
Chefredaktion"
My response?
"Haha, I really think you're reading into this a bit too much.

The only thing edited in the GPU-Z screenshot was the Sub Vendor information. We removed that to protect whoever sent it to us.

And that note is just hand written on a piece of paper; we simply took a photo of it.

I'm not sure what you're trying to "expose" here, but it seems a bit sad.

Have a good day,

Shane"
This guy was a real genius; couldn't get much past him.
The first article was really the only one to get any negative feedback by people. But as we mentioned before; if they took the time to read the article then they would've realized their concerns were the same as ours! - From that article, we then did an overclocking article. Early in the week we received the most recent drivers so I then managed to power through them and get an article happening there. Escalating from there was the acquisition of a working Quad SLI driver, and since we now had two cards in hand, a late night of benchmarks galore allowed us to present that article.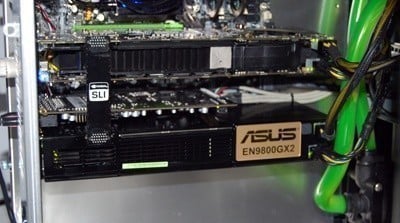 I'm now writing my first retail 9800 GX2 review, and have another one sitting here ready to get started on as well. I've never done so much coverage on a single product in such a short amount of time. It's not really going to get any better either. As long as NVIDIA choose not to deal with us directly, we will be covering the 9800 GTX due out this week in a similar manner along with all the other 9 series of graphics cards over the next few weeks.
I frequent another technical forum and started having someone tell me about how you don't need to sign an NDA to get in trouble. When I asked who the person was, I get a response which said all would be revealed soon. Yes, I'm kind of freaked out!
This really has been one of these weeks that I'm glad to see the back of, but with more products coming and more release dates being broken, it looks like this is only the beginning. I hope on a whole you've enjoyed the GX2 coverage and we look forward to providing more early reviews of upcoming products in the near future.
PRICING: You can find products similar to this one for sale below.

United States: Find other tech and computer products like this over at Amazon.com

United Kingdom: Find other tech and computer products like this over at Amazon.co.uk

Australia: Find other tech and computer products like this over at Amazon.com.au

Canada: Find other tech and computer products like this over at Amazon.ca

Deutschland: Finde andere Technik- und Computerprodukte wie dieses auf Amazon.de