Sony Ericsson W380i
It's not every day we get the chance to take a look at a pre-production mobile phone here at TweakTown, but this time we've managed to get you an exclusive preview of Sony Ericsson's upcoming W380i handset which is expected to launch in early March. This is a new handset in the Walkman line of handsets from the company, and in all fairness this is the most exciting feature of the handset. The reason for this is the three touch sensitive buttons on the front of the flip, as they look more like a part of the design rather than actual buttons.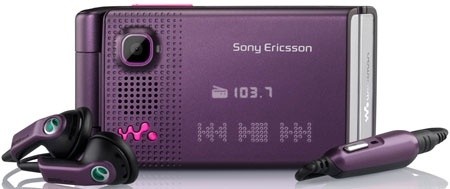 There is a play/pause button, skip track/fast forward button and reverse button. When you touch them they light up with a nice blue glow. The handset also has a small front mounted LCD display which is text only, but when it's turned off you can't even see that it's there. It will display a wide range of information such as the current playing track, radio station frequency and incoming calls; while in standby it will also show the time, signal and battery status.
To prevent you from pressing the buttons on the front of the flip all the time, the handset has a small keylock button at the rear. This is rather unusual and at first we thought this was used for releasing the battery cover. The front of the flip is also home to the 1.3 Megapixel camera which indicates that this is a mid-range handset.
Open the flip and you're greeted by a fairly standard Sony Ericsson keypad for their flip phone models as well as a bright LCD display. The screen resolution is a mere 176x220 pixels, which feels a little bit outdated by today's standards, but considering that this is a rather basic handset we can't really complain too much.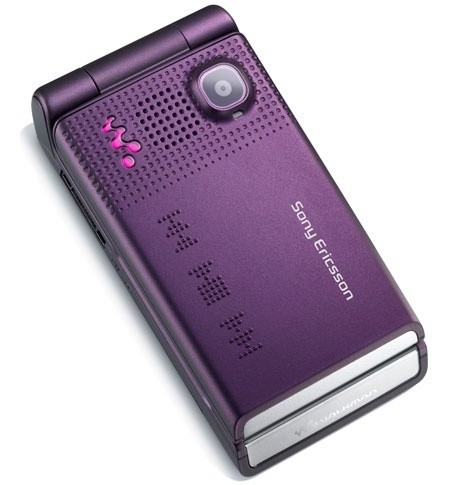 The screen is at least capable of displaying 262k colours which is better than a lot of handsets in the expected price range. The W380i has a mere 14MB of user accessible memory, but this can be expanded via the Sony M2 memory card slot. We're not too keen on this memory format, as it's much more expensive than micro SD without bringing any advantages to the table. On the upside, the W380i will connect to your PC via a special USB cable and it'll be detected as a USB mass storage device, so you don't need any annoying software to load your music onto it.
We didn't have access to the USB cable or a M2 memory card during the short time we had with the handset for this preview, but we're fairly sure these features works as well as they do on other Sony Ericsson handsets. The W380i also has integrated Bluetooth and it supports A2DP Stereo headsets. The wired headset which comes with the phone uses the same side mounted Sony Ericsson connector as the charger and USB cable, so you can only use one of them at a time with the W380i which isn't so great. The headset also acts as FM radio antenna, as the W380i has a built-in FM radio with RDS where available.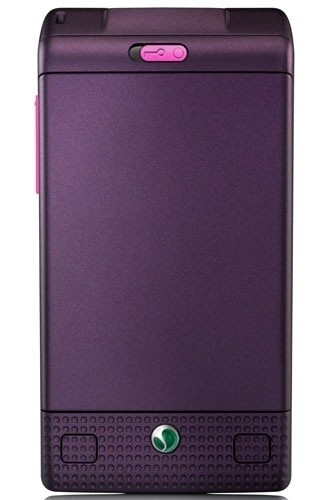 On top of the flip next to the camera is also a small speaker through which you can play your music, but we hope you're not one of those that sit in the back of the bus and try to be cool by playing your poorly recorded MP3s through your phone speaker. It will allow you to use the W380i as a hands free speaker phone which can come in handy at times. There's a volume control on the right hand side and apart from the rear mounted keylock toggle, there are no other external buttons. There's also a small LED underneath the camera lens, but this can't be used as a photo light, as it is instead used to get your attention when you have an incoming call or when the alarm sounds.
Sony Ericsson W380i - Cont.
Sony Ericsson W380i - Continued
Another peculiar feature is the gesture control, which is sadly very basic and not quite as cool as it sounds. It allows you to wave your hand in front of the top of the phone when it's closed to mute an incoming call or an alarm. It didn't work that well on the review sample, but it's at least a novel attempt to add a new feature. If it worked a little bit better and did a bit more, it might actually have been a cool feature, but as it is, it's just something you can use to show off in front of your mates if that's the kind of person you are.
The number one most disappointing thing with the W380i has to be the rear battery cover, as it's really flimsy and it takes quite a lot of force to remove it; it looks like it's not going to be too hard to snap the little plastic lips that hold it in place. Behind the battery cover is the M2 memory slot which can be accessed without removing the battery, as well as the SIM card slot and the battery itself. According to Sony Ericsson, the battery should be good for some 7h of talk time or 300h of standby, although our early sample seemed to suck quite a lot of power. If you use the W380i as your MP3 player we wouldn't expect that you'd get much more than a day's usage out of the battery.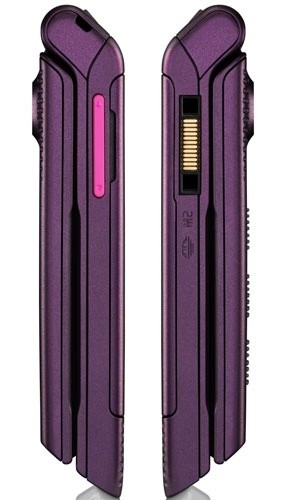 At 92 x 49 x 16 mm (HxWxD) closed, the W380i is very pocket friendly, although it's not super light at 100g. When you power on the W380i you get the option to choose between powering it on as normal or setting it in flight mode which might be handy if you want to listen to your music while on an airplane. The menu system is pretty much like any other Sony Ericsson phone, so it really comes down to how fond you are of the way their phones work as to whether or not you'll like the W380i.
The Walkman player is quite easy to use, but it's also quite basic, though it does at least have Sony's MegaBass for enhancing the sound if you listen to bass heavy tracks. It also has a built in feature called TrackID which allows you to record a short part of a song you hear and then it'll connect to a database and let you know what song it is. We're not sure how well this works and if it's country limited or not, but it could be an interesting feature if you hear a song that you like but you don't know what it is.
The downside is that this handset is not 3G, so you'll have to send that data via GPRS or EDGE. It's at least a quad band handset and works with the 850, 900, 1800 and 1900MHz GSM frequencies, which means that you can use it in most of the world with the possible exception being Japan.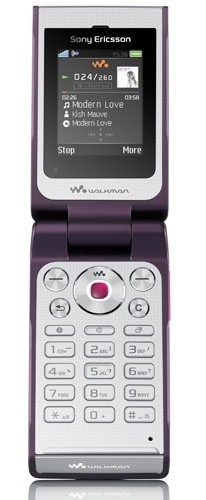 Overall the W380i might not be the most exciting handset ever, but the touch sensitive playback buttons and the hidden LCD display are some novel features that set it apart from the crowd. Our review sample was a rather ghastly purple with pinkish buttons, but it will also be available in a more subtle black or grey colour scheme which we think will make it look quite a lot better. Overall this looks like a pretty decent handset if you're looking for a phone that can double up as a decent MP3 player, but don't care much about the camera functionality. It's also rather good for making calls on, but if it wasn't we would've told you that a lot earlier.
We'd like to apologize for using stock shots, but the pre-production sample we had wasn't suitable for photography due to it having prototype markings and stickers on it.