Wi-Fi Skype Phones - ASUS AiGuru S1 vs. Netgear SPH101
We check out a couple wireless capable Skype phones from ASUS and Netgear and try and work out which is the best.
Published Mon, Feb 12 2007 11:00 PM CST
|
Updated Tue, Nov 3 2020 7:04 PM CST
Introduction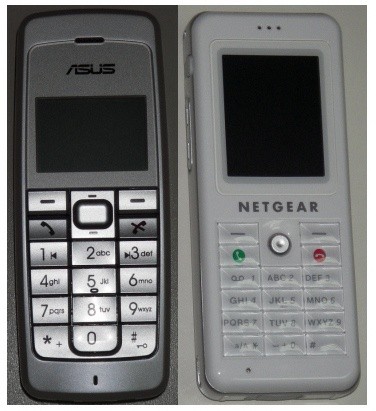 Wi-Fi Skype Phones from ASUS and Netgear
If you haven't tried Skype yet, then you should go and download it and see what the hype is about before you continue to read this review.
Skype has become something of a standard when it come to free PC to PC VoIP (Voice over IP) telephone calls and with an easy to use user interface and a free downloadable client, it's not going to take a genius to figure out why this is the case. But had it been PC to PC only, Skype would most likely never have taken off to the extent it has today. What makes Skype even better is the fact that you can call standard telephones with it, although this isn't free. You can even get an incoming number in certain countries and voice mail can also be added for a fee.
However, there is one drawback with Skype, you have to sit in front of your computer and use a headset to talk to people, hardly the most intuitive way of making a call. However, there are options available, ranging from cheap USB connected handsets which still keep you in close vicinity to your computer, to what we'll be looking a bit closer to today, Wi-Fi enabled Skype handsets. You might wonder why you'd want a Wi-Fi telephone, although in this case it's a lot more than just a simple telephone as you'll see, but consider these handsets as a cordless phone and you'll see why they're so clever.
The downside is that Wi-Fi technology is a lot more expensive than cordless telephone technology, or is it? Let's now take a closer look at a couple of Wi-Fi Skype phones from ASUS and Netgear and see where we stand.
ASUS AiGuru S1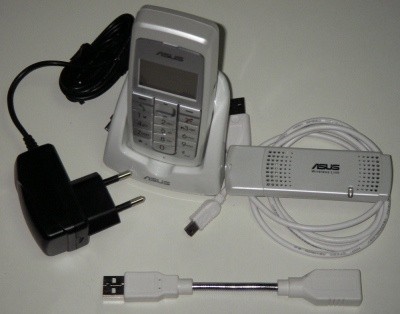 First up is the ASUS AiGuru S1, which is the more basic of the two handsets on review, but it comes with the most accessories in the box. Beyond the handset itself, ASUS supplies a USB Wi-Fi dongle, a small USB extension cable - although this one has a flexible metal neck that means you can position the USB dongle in a suitable angle - a charging cradle and a wall power charger and finally a USB to mini USB cable. Not a bad package all in all. One thing to note is that the plastic material used with the AiGuru S1 is the same that is used with Apple's iPod - it does feel good.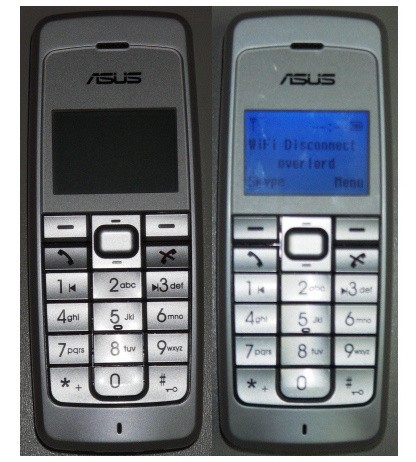 The handset is fairly basic with a small monochrome display with a blue back light. Size wise it's pretty comparable to a standard cordless phone and it feels quite comfortable to hold and it measures 117 x 46 x 23mm (H x W x D). The screen has a fairly low resolution of 128 x 64 pixels which means that there's a limit to how much information that can be displayed at once. Below the screen is the keypad - beyond the normal numerical keypad, it features an up and down rocker button, two soft keys and a call and end call button. The top left hand side is home to the power button and on the right side is a 3.5mm headphone jack. At the bottom are two charge points and a mini USB port. Finally around the back is a small 0.5 wattage speaker and the battery compartment. The battery is of Li-ion type and is rated at 3.7V and 750mAh which looks like something from a cordless phone rather than a cell phone as it connects via a small wire.
Using the AiGuru S1 is a rather different experience and we had some problems getting it up and running to start with. This could be because we used an ASUS P5B Deluxe Wi-Fi motherboard, as it and the supplied USB dongle use the same ASUS WLAN software. This meant that it took forever to install the software and once we finally got it working, only 1/3 of the AiGuru S1 utility was displayed. This happened repeatedly, even after downloading the latest version and upgrading the handsets firmware to the latest version. A quick exit and restart of the software seemed to solve this problem every time. None the less, this is very frustrating and even more so considering that it was used on an ASUS motherboard. There's also no option to install the software without the dongle drives in case your ASUS motherboard already had a compatible Wi-Fi solution.

ASUS claims 25 hours standby or 2.5 hours talk time per charge and a full charge should take around 3 hours, not terrible, but hardly impressive compared to a normal cordless phone. This is the downside of using Wi-Fi over a digital cordless phone technology such as DECT. You can charge the handset by either plugging the power cable charger into the back of the charging cradle then placing the handset in the cradle or by plugging the power cable charger into the bottom of the handset itself.
The AiGuru S1 has some special features beyond just being able to make Skype phone calls which we'll cover before we talk about how good or bad it is to use with Skype. First of all you can't manually configure the AiGuru S1, which is rather odd, instead you have to plug it into your PC via the mini USB cable and press the configure button in the software. Although this makes it dead easy to configure the handset, it also means that it's not practical to take with you on say a business trip as you can't use it (without a notebook and ASUS software installed) with a public wireless access point in Star Bucks, for instance. Once configured the handset will reboot and connect to your PC. The soft keys now have a menu option each, the right one simply says Menu and the left one says Skype.
Press the Menu button and you're greeted by a selection of options which are Wi-Fi Music, Phone Settings, Keypad Lock, Wi-Fi Status, Mac Address and Software Version. Let's start with the Phone Settings which enables you to change the language - the options are English, German, French and Chinese - set the ring volume, adjust the display and load the default settings. Apart from the Wi-Fi Music option, all the other ones do exactly what they say and only display information, as there's nothing you can change under those menus. The Wi-Fi Music option is rather interesting though, especially if you plug in a pair of headphones to the 3.5mm audio jack, as this allow you to stream music from your PC to the AiGuru S1, but you can also use the built in speaker. The audio quality is rather good as well, but you won't have much battery left for any calls if you use it this way. You have to select the music in the AiGuru S1 Utility, which is rather annoying, especially as you can't select multiple files or folders in the current version of the software. You can skip between tracks by using the 1 and 3 key on the keypad, although there's a bit of a delay when you skip tracks.
The reason why you can't use the AiGuru S1 with a wireless access point is because it's actually using the version of Skype that's installed on your computer, which means that it pulls all the information from your PC. This works pretty well, although it means that the functionality of the handset is quite limited. Call quality was good, on both ends of the call and pressing the up and down jog key allows you to increase or decrease the volume of the call.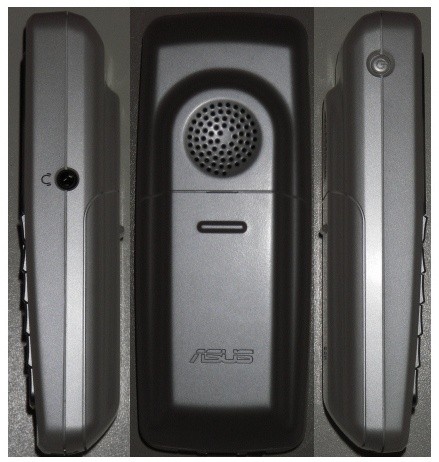 Overall the ASUS AiGuru S1 is a decent entry level wireless Skype handset with some extra functionality. It's also a steal at $130 AUD (roughly $95 USD) compared to other similar devices, especially as you get a free USB Wi-Fi dongle as part of the package.
Netgear SPH101
The Netgear SPH101 is a completely different kettle of fish, as it's a true Wi-Fi Skype phone in contrast to the ASUS AiGuru S1.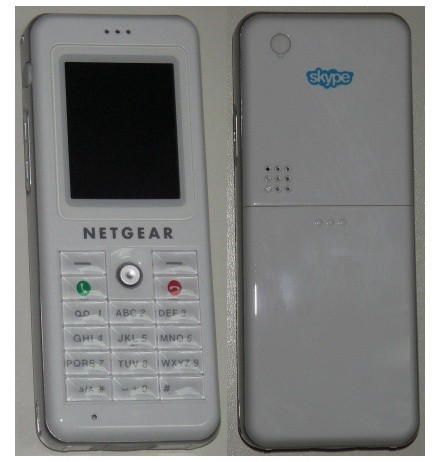 The reason for this is because it doesn't require a PC at all; instead it connects directly to a Wi-Fi access point. The SPH101 will automatically search for 802.11b/g access points in the vicinity and try to connect to them. If no open access points are found, it will ask you to connect to secure access points. The advantage of this is that you're not limited to where you can use your Skype phone, at least not as long as there's Wi-Fi internet access available in the area.
As there's no built in web browser in the SPH101, you're limited to systems that don't require you to use a pre-paid voucher or similar, something the AiGuru S1 wouldn't have a problem with, as it would be connected to your laptop in the first place. However, if you're someone that travels between several offices within the same company, or even among friends and family and have access to a Wi-Fi connection where you go, then this is a very easy to use solution for making low cost phone calls.
The SPH101 has a slightly larger display than the AiGuru S1 and this time it's in full colour, although it's not up there with the latest generation of cell phones - still a huge improvement over the monochrome display of the ASUS. As expected, below the display is the keypad and it's very similar in layout to that of an older Ericsson mobile phone, actually the SPH101 does look like an overgrown version of the T630 in white. The handset measures 110 x 46 x 21mm (H x W x D), which makes it a tiny bit smaller than the ASUS.
There is a four way joystick that can be de-pressed to make selections and two soft keys that corresponds to the on-screen menus as well as call and end call buttons. On the left is a 2.5mm audio jack for a headset protected by a rubber flab and this takes a standard cell phone type headset for hands free usage. Below this is a volume rocker that adjusts the earpiece volume during calls. On the right is a speaker phone button, as the top is the power button and finally at the bottom is a mini USB connector - again covered by a rubber flap - for charging the handset.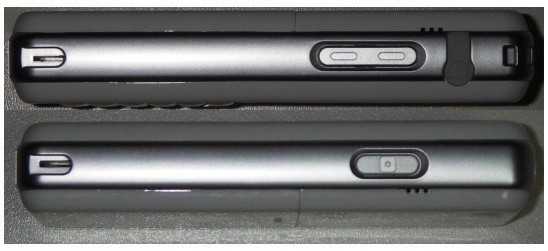 The battery is rated at 3.7V and 840mAh which should give about 20 hours standby or 2 hours talk time, not that impressive and it's outdone by the AiGuru S1 here. The battery looks more like something from a cell phone this time around, as it connects internally via spring loaded connectors.
Rather oddly the SPH101 has a little rubber grommet around the back that covers an external aerial connector, although it's not a standard cell phone connector, so it's anyone guess what you can use with it.
Once you power on the SPH101 it tries to find any open access points within range and if it doesn't find one it will ask you if you want to try to connect to any secure access points within range. It supports WEP and WPA, although using multi-tap for entering passwords can be a pain. It will also connect to access points with hidden SSID's if you know the SSID. Once connected to an access point it will ask you to enter your Skype account details - which can be saved for future use - and then connect to Skype via the wireless internet connection.
The menu system of the SPH101 is similar to many other Skype Wi-Fi phones on the market with very few Netgear specific settings. The right soft key takes you into the contacts list while the left one takes you to the menu. The menu one again lists Contacts then call History, Add contact, Search - which allows you to search for Skype users -, Services and Settings. The Services menu allows you to check your remaining calling credit - which is also displayed on the standby screen -, your Skype in and your Skype Voicemail.
The Settings menu allows you to make changes to your Skype profile, change network settings, change Skype settings, language and perform software updates as well as resetting the handset. You can also set up call diverts here, change your privacy settings, change ring tones, time and date as well as manage block users. The Phone Settings sub menu allows you to make changes to the screen brightness and the screen time out. The information menu displays product information and the firmware version among other things. Finally the Advanced sub menu allows you to set up the SPH101 to receive software updates over the network, although enabling this setting didn't upgrade it to the latest firmware version. There are also some advanced settings here for proxy servers and Skype ports.
Overall the Netgear SPH101 is easy to use and although it's not perfect, it's one of the most compact Wi-Fi Skype phones on the market. However, it's very expensive at $229 USD or nearly $300 AUD.
Final Thoughts
So, what to make of these two handsets from ASUS and Netgear?
Well, they're very different in terms of how they work and what they offer, but they both do the same job and both of them does it well.
It's really a matter of what you're after and how much money you want to spend. The ASUS AiGuru S1 is definitely the winner when it comes to cost and batter life, but it's not as easy to setup and use as the Netgear SPH101, especially not if you want to use it in different locations. The screen is also much easier to read on the SPH101 and the build quality feels that little bit better than the AiGuru S1 but of course you are paying extra money for it.
If you've got plenty of cash to spend and you're looking for a Wi-Fi Skype phone which doesn't require a PC and you can take around with you while you're on the move, then Netgear's SPH101 is the one for you. On the other hand, if you only intend on using Wi-Fi Skype in your house or in your office and don't have a particularly huge budget, the ASUS AiGuru S1 is one to look at as well and you'll even be able to stream your MP3s from your PC as an additional bonus.
ASUS AiGuru S1 Conclusion
- Pros
Very cheap for what you get
USB Wi-Fi dongle part of the package
PC Configuration software (fool proof one button setup)
Stream music to the phone
- Cons
Need a computer, relies on Skype on your PC
PC Configuration software (doesn't always work as it's meant to)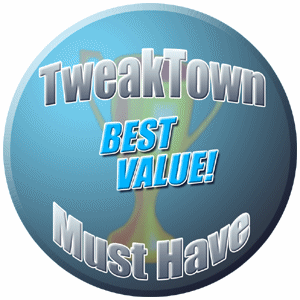 Rating of ASUS AiGuru S1 - 8 out of 10 and TweakTown's "MUST HAVE" Best Value Award!
Netgear SPH101 Conclusion
- Pros
Well designed
Easy to use user interface
Can use it pretty much anywhere that there's a Wi-Fi connection
No computer required!
- Cons
Can't be used with paid for Wi-Fi access points
Expensive
- Latest Pricing
Rating of Netgear SPH101 - 8.5 out of 10
PRICING: You can find products similar to this one for sale below.

United States: Find other tech and computer products like this over at Amazon.com

United Kingdom: Find other tech and computer products like this over at Amazon.co.uk

Australia: Find other tech and computer products like this over at Amazon.com.au

Canada: Find other tech and computer products like this over at Amazon.ca

Deutschland: Finde andere Technik- und Computerprodukte wie dieses auf Amazon.de
We openly invite the companies who provide us with review samples / who are mentioned or discussed to express their opinion. If any company representative wishes to respond, we will publish the response here. Please contact us if you wish to respond.