Introduction
Putting together a new gaming PC build is like putting a team of superheroes together; each component not only has to communicate and work with everything (or everyone) else, but it needs to bring something to the table. The superhero team analogy is apt because having one component fall short is enough for a supervillain to wreak serious havoc.
In the case of a new gaming PC, having inferior memory or power supply is enough to cause a different style of 'serious havoc' where game performance, stability, and system reliability suffer.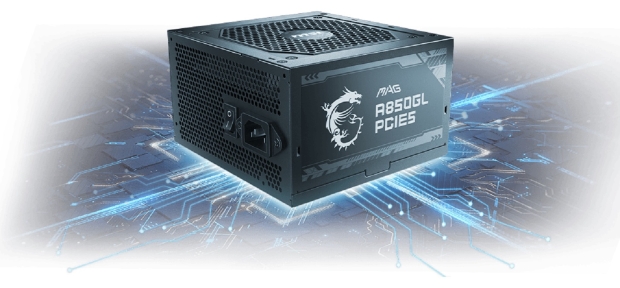 Having a broad understanding of different components and what they bring is key. In the case of power supplies, the good news is that MSI's new MAG GL Series, MEG Ai1300P, and MPG A1000G are ATX 3.0 compatible and PCIe 5.0 ready and deliver when it comes to features, build quality, and future-proofing.
Perfect for the new GeForce RTX 40 Series of GPUs from NVIDIA and packed with some groundbreaking design touches, they prove that choosing the right power supply requires more than taking stock of the overall capacity in wattage and leaving it at that. From 80 PLUS Platinum and Gold Certification to impressive touches like MSI's Dual-Color 16-pin cable design in the MAG GL Series tackling the connector burn-out issue head-on, there's a model and variant to suit any build.
The MAG GL Series is compact, feature-packed, and ready for the future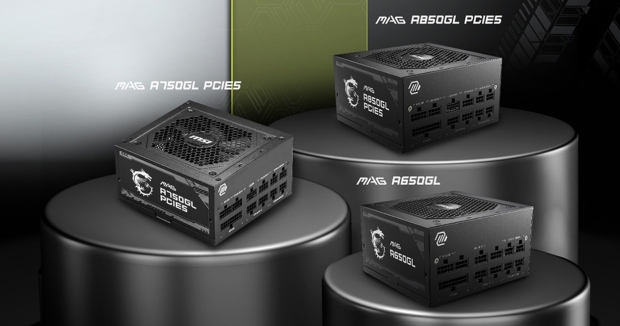 Installation is a breeze with the MAG GL Series from MSI. Across all three variants, the MAG 850GL, A750GL PCIE5, and MAG A650GL feature similar dimensions of 140 x 150 x 86 mm to fit just about any case size, be it an upgrade or a new build. And the 120mm fan with fluid dynamic bearing strikes the right balance between cooling and silent performance.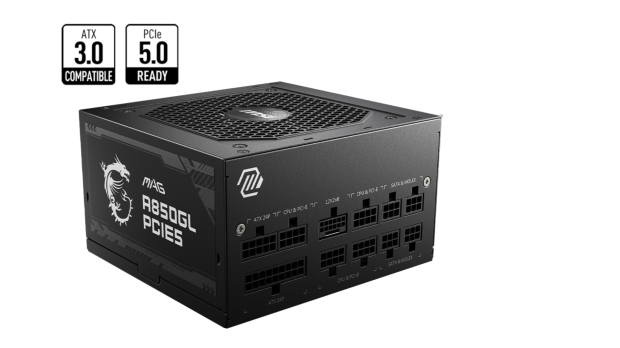 Not only are you getting a fully modular 80 PLUS Gold certified power supply unit (single-railed with DC to DC structure) that is fully modular across all three variants, but one that goes one (or two) steps further. Flat cables make cable management a breeze, and the innovative MSI Dual-color 16-pin cable (for the MAG 850GL and A750GL) is a game changer in its own right.
MSI's MAG GL Range
As ATX 3.0 power supplies, the MAG GL Series fully support the new NVIDIA GeForce 40 graphics cards and comply with the PCIe 5.0 and Intel PSDG (Power Supply Design Guide) standards. That means there's no need for an adaptor when you have direct access to 16-pin PCIe connectors that can deliver up to 600W of power on a single cable - the A750GL limits this to 450W.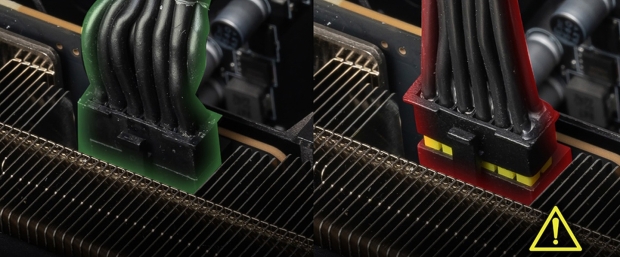 The new MSI Dual-color 16-pin cable has been designed as a direct response to the connector burn issue with high-end GPUs, and MSI's solution is both elegant and simple. By making the color of the connectors a noticeable yellow, you'll be able to tell right away if it has been plugged in correctly.
The MAG GL Series from MSI provides more power for more GPUs and is something you can count on every step of the way. In addition to the new way to connect a high-end graphics card, ATX 3.0 means the power supply can hold up to 2X total and 3X GPU power excursion - otherwise known as power spikes. You're also looking at several protection mechanisms to ensure stable, reliable, and safe performance backed by an impressive 7-year warranty.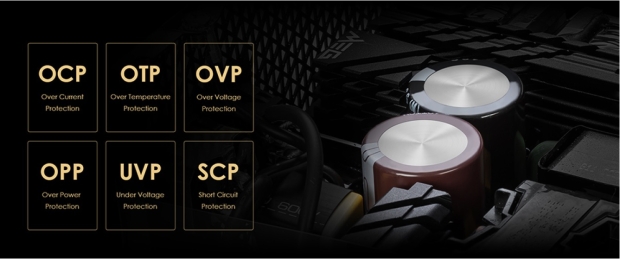 The following is acronym overload but a taste of what MSI's MAG GL series offers across the MAG 850GL, A750GL PCIE5, and MAG A650GL; Over Current Protection (OCP), Over Temperature Protection (OTP), Over Voltage Protection (OVP), Over Power Protection (OPP), Under Voltage Protection (UVP), and Short Circuit Protection (SCP). You've got industrial-level protection and Peace of Mind (POM) with the MAG GL Series.
The MEG Ai1300P and MPG A1000G PCIE5 bring power and Gaming Intelligence to enthusiasts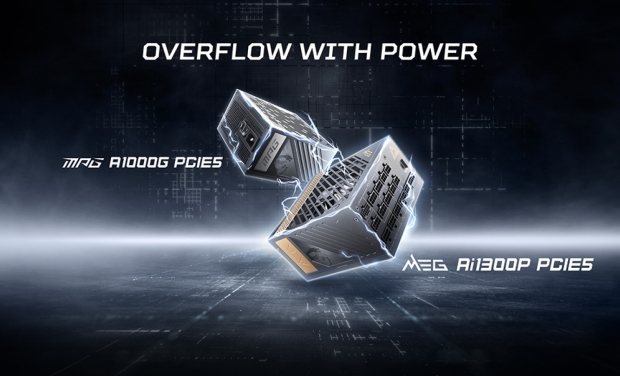 The MEG Ai1300P and MPG A1000G PCIE5 power supplies from MSI are also ATX 3.0 and PCIe 5.0 ready, with the same 2X total and 3X GPU power excursion support seen in the MAG GL Series with the flagship MEG Ai1300P (also available in MEG Ai1000P PCIE5 form) stepping up the rating to 80 PLUS Platinum for improved efficiency.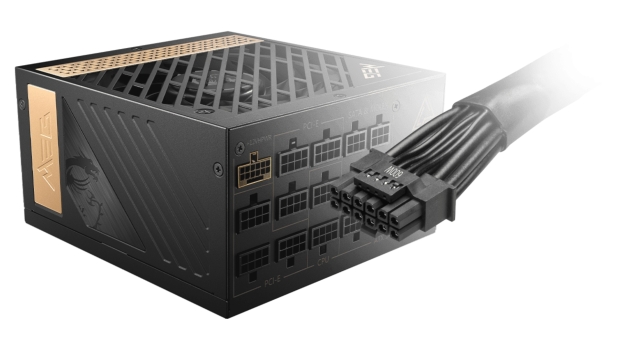 What does this mean for these enthusiast PSUs with 1300W and 1000W capacities? With a single 16-pin 12VHPWR connector able to deliver 600W, 3X GPU Power Excursion alongside 2X Total Power Excursion, you've got support for up to an impressive 2400W. And with support for the latest GeForce RTX 30 Series of GPUs, you've also got support for previous-gen cards like the powerful GeForce RTX 3090 Ti SUPRIM from MSI, thanks to the generous supply of PCIE ports - all modular.
MSI's MEG Ai Range
One feature that makes the premium MEG Ai1300P perfect for high-end builds setting it apart from the pack is the addition of MSI G.I. or Gaming Intelligence. Via an additional mini USB connection, all of the power supply's information and data syncs with your system for full MSI Center integration. You get real-time information from the power supply covering everything from voltage to wattage to temperatures and the LCP (liquid crystal polymer) fan speeds - with the ability to take screenshots and record live PSU data as it happens.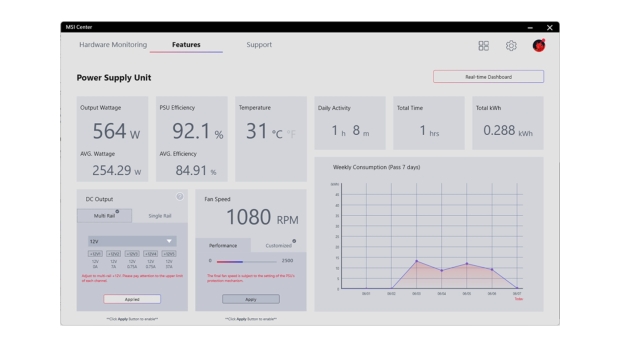 There's even some high-level configuration available, such as switching between single and multi-rail and fine-tuning fan speeds. On the cooling front, by default, when the load drops below 55% or the temperature below 70 degrees, the fan stops to reduce noise.
The MEG Ai1300P features a cutting-edge design with 100% Japanese 105 C capacitors and heatsink placement that covers an area two times larger than you'll typically find. Which is on top of dimensions of 160mm x 150mm x 86mm, 15% less overall volume than competing brands.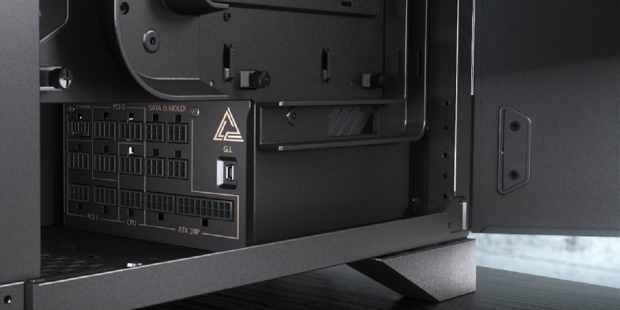 You've also got the same protection measures as seen in the MAG GL Series, with OCP, OTP, OVP, OPP, UVP, and SCP. If you've forgotten what those acronyms mean, and it's a lot to remember, scroll up or rest assured, knowing you're covered - and backed by a 10-year limited warranty. And the MEG Ai1300P is stylish to boot, with a black and gold design that also features a magnetic plate that can be attached depending on the orientation.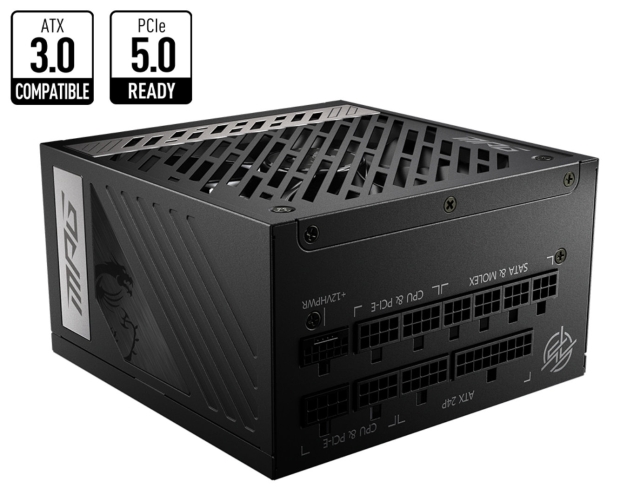 Also delivering all the power you need for a high-end rig is the ATX 3.0 and PCIe 5.0 ready 80 PLUS Gold certified MPG A1000G PCIE5. A modular PSU with flat cables for easy installation (and to reduce cable clutter), with quiet and cool performance thanks to the 135mm fan and 'Zero RPM Mode.' Plus, all of the industrial-level protection available in other PSU models from MSI.
Ready for the future, the importance of ATX 3.0 Compliance and being PCIe 5.0 Ready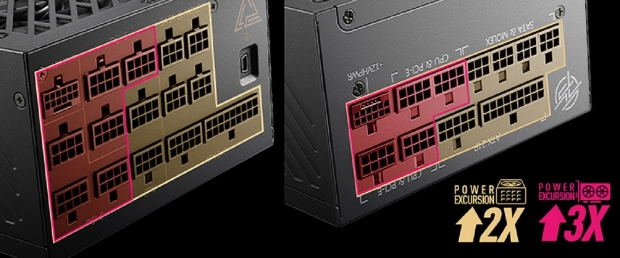 Leaving the door open for future upgrades is always a good idea when building a new gaming PC, whether adding additional storage down the track or upgrading to a brand-new GPU or CPU. With MSI's new MAG GL Series, MEG Ai1300P, and MPG A1000G, you've not only got peace of mind regarding reliability and cutting-edge design that is built to last, but the addition of ATX 3.0 and PCIe 5.0 support means that you won't have to touch your power supply outside of changing or adding a connection or two.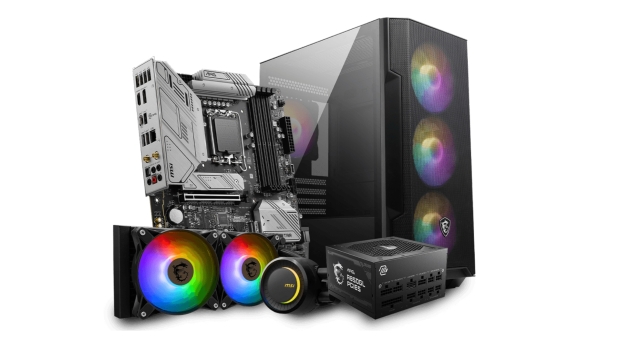 Besides the convenience of connecting up a GeForce RTX 40 Series graphics card without needing an adapter cable, the big takeaway is that ATX 3.0 also offers significant advancements over current non-ATX 3.0 PSUs. 3X GPU Power Excursion is a massive improvement over 1.3X in older PSUs, and with the high-end components found across MSI's ATX 3.0 range, the result is a more power-efficient PSU with more stable performance. And with a range of models on offer, it's simply a case of choosing the right one to suit your budget and build.